The School House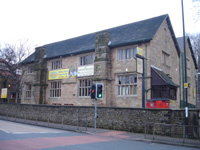 The School House on Long Street was built in 1842 and substantially added to over the years, with the oldest part of the original building facing onto Long Street.
The Rector of Middleton, Richard Durnford founded the school as Middleton National School. Richard Durnford was Middleton Rector for 35 years (1835-1870). In 1870 he was appointed Bishop of Chichester.
The school has been extended twice. The first addition came in 1859, Richard Durnford added the North Classrooms. Rector Thomas Ebenezer Cleworth, who was a Educational controversialist, who fought for Church maintained education, added the South Classrooms and new entrances in 1892.